Freestyle

Club Members:
1 hr - $15
1 1/2 hrs - $21
2 hr - $27
Last 30 minutes - $10
Early bird (Sat/Sun) - $20

Non Club Members:
1 hr - $18
Early bird (Sat/Sun) - $25
Freestyle is for figure skaters only, no hockey skates allowed.
Private Lessons
Contact the Figure Skating office at ext. 103 to arrange a private lesson. Students pay for the ice time separately from the lesson. These lessons can be one on one or you can arrange for small groups.
Test Sessions
Figure skating can be either competitive or recreational, and those learning to skate can choose either route. While competitive skaters are required to participate in the U.S. Figure Skating (USFS) testing structure to eventually compete in qualifying competitions, recreational skaters can also opt to take tests in order to continually challenge themselves and their abilities. Visit the Pines Figure Skating Club for more information.
Events and Competitions
Pines Ice Arena hosts and prepares figure skaters for a variety of competitions and events. Visit FloridaSkating.com for more information and a listing of competitions and you are always invited to stop by the Figure Skating office at Pines Ice Arena.
Our Instructors
At Pines Ice Arena we have a staff of highly accredited skating instructors who have years teaching experience ranging from recreational to International competition. Each of them are members of the following organizations: US Figure Skating, ISI and PSA. These instructors are available for private and semi-private lessons.
Arranging a private lesson you are welcome to come and observe our coaches on the ice at any time. You may approach an instructor directly for lessons and arrange an appointment or you may contact the Skate School at (954) 704-8700 ext. 2103.
All planning of lessons must be done through the instructor personally and not Pines Ice Arena. The lesson fees are for instruction only and do not include admission to the rink or skate rental.
Payment for the lesson is made in the Skate School. You will receive a ticket which is given to the instructor. We accept all major credit cards, cash or checks payable to Pines Ice Arena.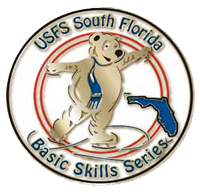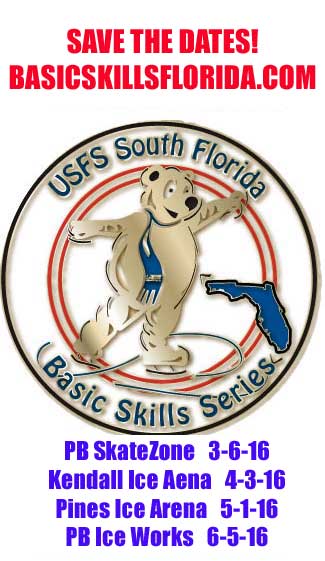 Click here to visit the USFS South Florida Basic Skills Series website
Click here to visit the Entryeeze website